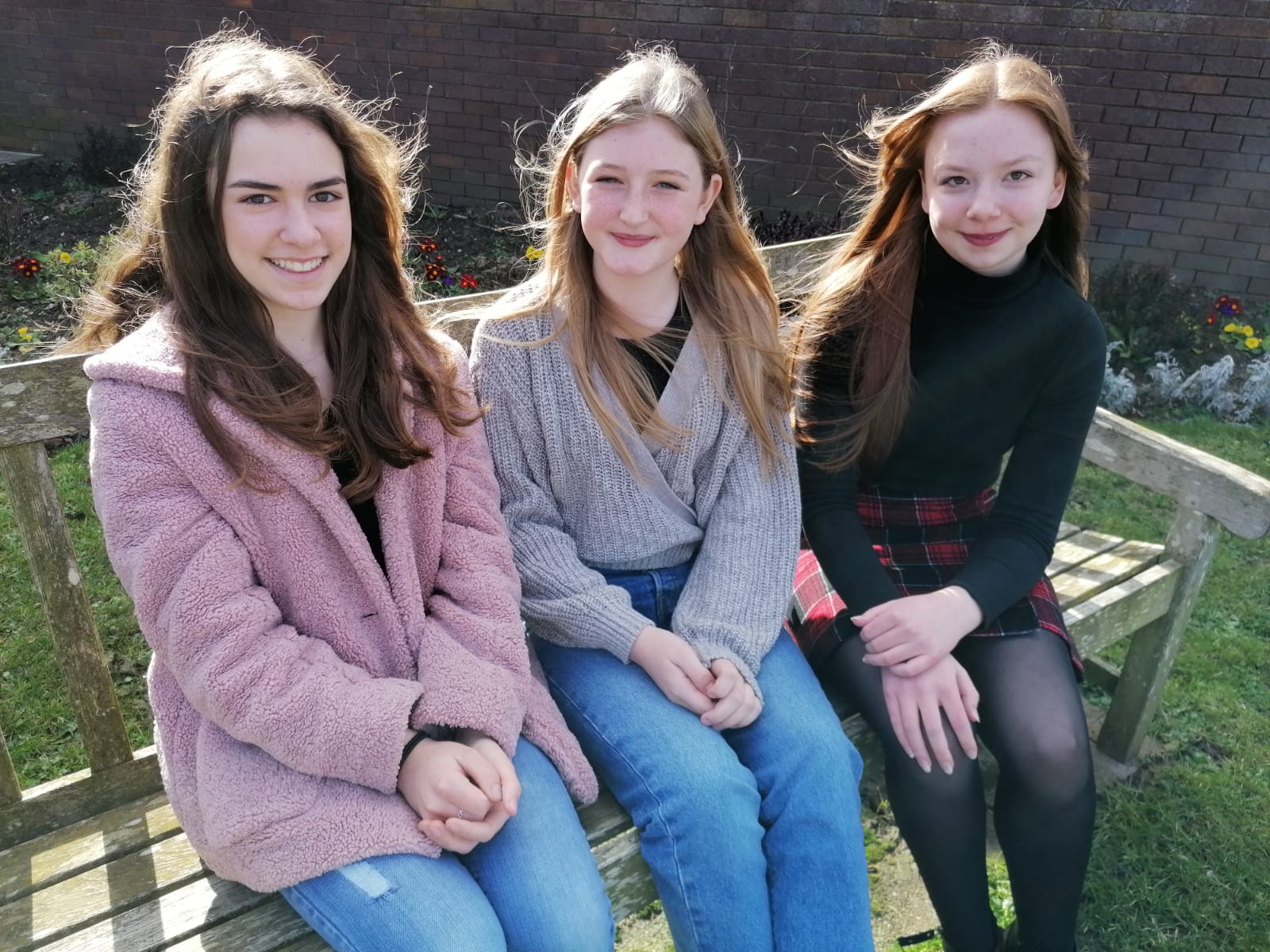 12 year old Lucy Boardman set to be Goostrey Rose Queen
Lucy Boardman has been chosen as this year's Goostrey Rose Queen and will be crowned at the annual Rose Day event on Saturday 25 June.
 Lucy,12, who lives off Main Road, has taken part in Rose Day every year since she was a little girl has always wanted to be the Rose Queen.
As she explained: "I have been in every Rose Day that I could and I have enjoyed them all but I think the best was when I was on the Women of the World float in Year 4. I am looking forward to the day and representing Goostrey at the other Rose Day events around the area."
 Lucy attends the Grange School in Hartford along with her two attendants Eva Pearson and Georgia Davies.
 Because of the pandemic there was no Rose Bud Queen selected last year. Therefore, one cohort of children missed out and so in order to make up for that there will be two Rose Bud Queens this year.
The 2022 Rose Bud Queen is Iona Bradley and her Lady in Waiting is Florence Howells. The attendants are: Eliza Jones; Marcia Steele; Lucinda Moult; Francesca Ashbrook and Noor Sheikh.
The Rosebud Queen for 2021 is Emilia-Rose Mousikou and her Lady in Waiting is Clementine Thompson. The attendants are: Isabella Gaines; Kendal Rushton; Faith Breese; Millie Jeavons; Poppy Warren and Harriet Aspinall.
On the same day that the Rose Queen was chosen by  an independent panel of judges, 36 children attended the infant party in the Village Hall. Many parents donated prizes for the tombola on Rose Day  and enjoyed the refreshments at the pop-up café that were donated by the Co-op and members of the committee.
Chair of the Rose Day committee Christina Burgess said: "Because of Covid our Rose Day  celebrations have had to be curtailed for the past two years but we are working towards a full scale event this year.
 "Rose Day, which dates back well over 100 years, is a very special occasion for the village of Goostrey and so we are delighted that, yet again, there are so many young girls who want to continue the tradition.
 "I am sure Lucy and her attendants will have a day they will remember for a very long time.
"We are fortunate that so many people support us both with their time and financially. Without them Rose Day would not be the event that it is. However, the costs continue to rise so we are even more dependent on our generous patrons. Whilst there is no fixed fee to become a patron a commitment of at least £30 a year for a household would help enormously."
Anyone interested in becoming a patron is asked to e-mail Rose Day treasurer Peter Gomes peter@qualicum.co.uk in the first instance.