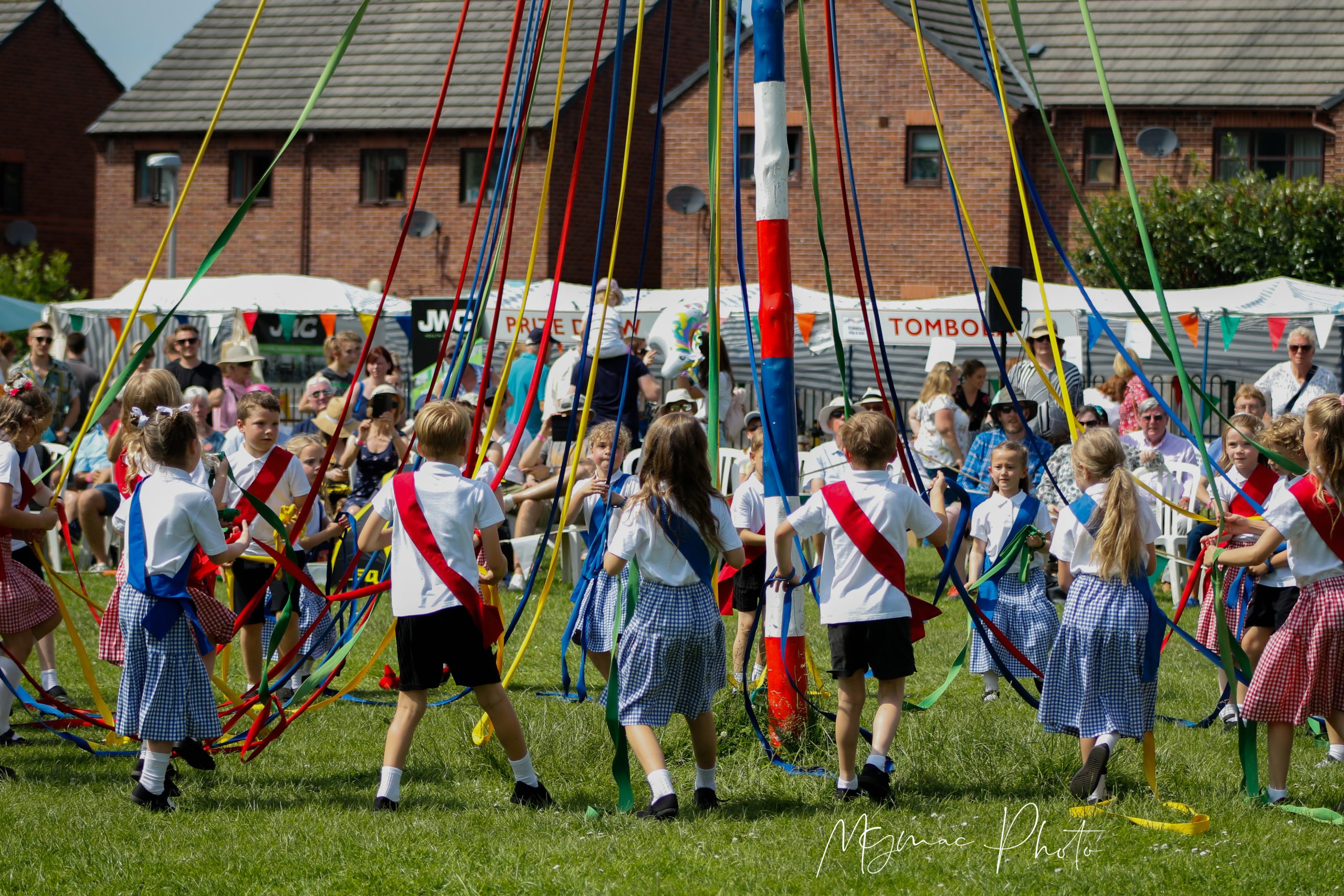 After two years of curtailed events because of the pandemic, the Committee is working towards a full-scale Rose Day on 25 June 2022.
To remind us of what we have missed since June 2019, a Rose Day evening will take place in the village Hall on Friday 14 January at 7.30. Doors open at 7pm. Admission is free and there will be a bar.
During the evening two films will be shown.  Rachel Kolker's film, A Summer in Goostrey from 2016-17 in which Rose Day features and an episode from the 1976 Granada TV series Goostrey – a Village which shows how the Rose Queen was chosen back then. For those who have not seen the Granada series it gives a unique insight into life in our village almost half a century ago.
Chair of the Rose Festival Committee Chris Burgess said: "We are all looking forward to Rose Day next year when hopefully there will again be a procession through the village, the Rose Queen crowning ceremony, Maypole Dancing and a ceilah in the evening."